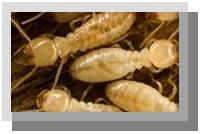 白蟻是屬於等翅目種類,為小型至中型的昆蟲。
牠們終生生活在一個王國裡,有著嚴格的階級之分。全世界已知種類約有3000種左右。白蟻呈灰白色、身體柔軟、沒有翅膀、有一對短短的觸角、具有咀嚼式口器。眼睛非常小,幾乎看不到。白蟻以木質纖維為主食。
牠們的消化道中有分泌消化液的細菌,能夠消化木纖維素。大多數白蟻喜歡生活在較潮濕的環境中;如木製傢俱、枯樹木、木地板、木門框、園藝植物和農作物等都是牠們危害的活動對象。由於白蟻行動十分隱蔽,初期是不會十分明顯,住戶一般都不易察覺,待牠們的行動危害至數年後,被害處已被白蟻蛀蝕十分嚴重時,才會出現如蟻路、泥被、分群孔、排泄物、巢壁等外露症狀,必須仔細觀察才容易發覺。
客戶若一旦發現家中有白蟻/飛蟻時,不必驚慌,須注意要保護好現場,切勿亂動白蟻的出飛孔和自行用殺蟲劑消滅隱藏在地下或牆壁內的蟻巢,反而會造成白蟻擴散蔓延。屆時殲滅白蟻會更困難。殲滅白蟻需要專業的技術人員,根據現場的具體情況,白蟻的種類和侵蝕程度對症處治;進行鑽孔注藥的方法來防止白蟻復發和傳染性的殲滅效果。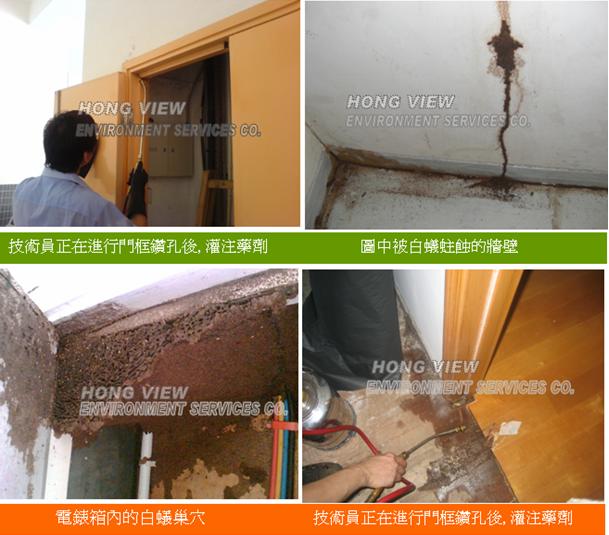 TDS白蟻偵測系統
隨著科技進步和創新,我們在防治白蟻的配套上亦引用嶄新科技產品,採用美國專業的(TDS)白蟻偵測儀器,能為防治前更能準確偵測出四周範圍的白蟻活動情況。
Termite Detection Systems, Inc.
Termite Detection Systems (TDS)二氧化碳白蟻偵測器是幫助技術員的一個最佳的工具。 並可作為指南找出需要進一步調查的區域。白蟻的細胞膜中產生大量二氧化碳,而(TDS)白蟻偵測器便是從二氧化碳中探測出暗藏的活動白蟻。
偵察白蟻的逐步的過程:
技術人員首先在懷疑存有白蟻位置/四周範圍用探測針偵測有否白蟻存在。當警報連續響起時,將表明偵測的範圍有白蟻活動。 探測針可用於地板表面或大廈內裡的板料岩石牆壁。 偵測範圍時不會損壞心愛的傢俱/物件 ; 對學校、酒店、護老院、會所及博物館更可發揮極大其功能。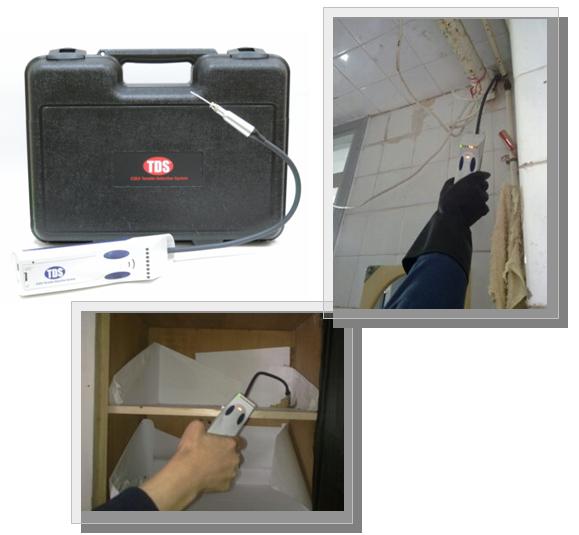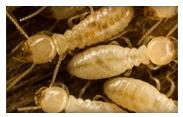 Termites / White Ant, which are termed eusocial along with the ants and some bees and wasps are all placed in the separate order Hymenoptera. As truly social animals, they are a group of social insects usually classified at the taxonomic rank of order isoptera and over 3000 difference kind of the termites in the world
The typical features of Termites are small soft shell with a short antenna, wingless and with mandibulate mouth. Digestive juice with germ, which is inside their mandibulate mouth for digest, lignified fiber as mainly eatables. Termites / White Ant are almost living in the kind of wet environments like wood furniture, house furnishings, bone dry wood, wood door, and farm, all of these environments are they like to destroy. Generally we can't discover their activities according to their hidden action until a few years, the serious destruction will make us confound like the growth ant's road, mud, swarm hole, excrement, and formicary.
Please don't scare if you discover the termites and don't try to eliminate the ant nest by yourself, because it would make the termites spread very speedy and it would more difficult to remedy. The professional could analyze the real situation according to the type of termites and the corrosions level, to provide the most suitable planning, inject the pesticides in the ant nest to prevent the recurrence and stop the propagation.

The Termite Detection System (TDS)
The Termite Detection System (TDS) consists of a carbon dioxide (CO2) portable detector attached to an air pump, which is combined with a filtered probe. The probe can be used to pierce the sheet rock wall on the inside of a building and the air pump draws out an air sample that is passed to the carbon dioxide detector. A passive reading is taken in the house first and used as a calibration. Any increase above the control reading indicates an active termite infestation. This system detects active termites only.
Termite Detection Systems, Inc.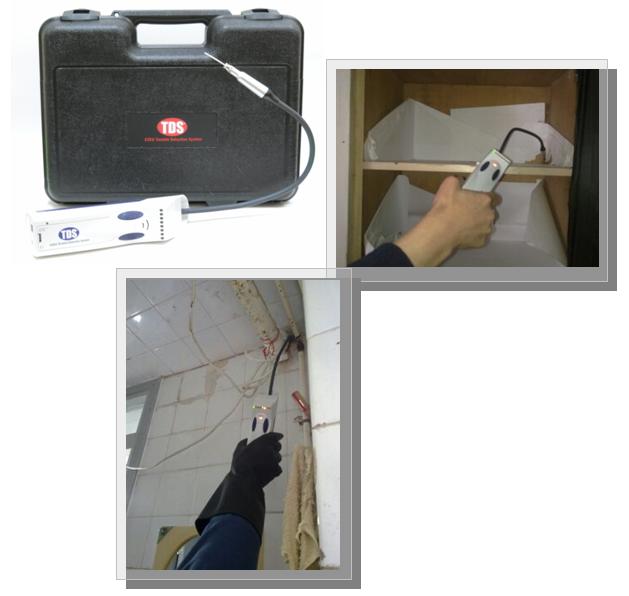 主要服務: 滅蟲, 滅虫, 殺蟲, 滅白蟻, 滅紅火蟻, 滅蜂, 滅蟑螂, 滅蚊蠅, 蟲鼠防治, 消毒服務
pest control, termite control, white ant control, mice control, rat control, fire ant control, bee control, wasp control, cockroach control, fly control, mosquito control, disinfections.